How it works
Our meetings usually follow a set format, which gives everyone an opportunity to speak, as well as feedback – all in a really supportive and friendly environment.
---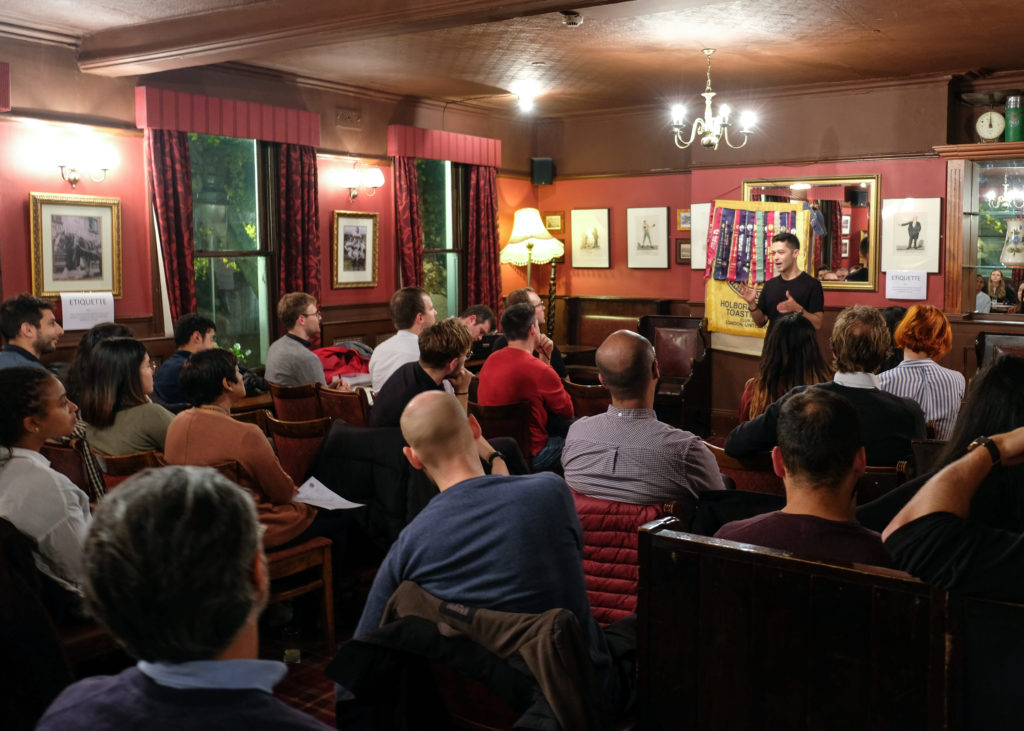 Prepared Speeches
Our meetings consist with prepared speeches that are delivered by our members and will be on a broad range of topics and levels in accordance with the Toastmasters' educational curriculum called Pathways. Most speeches are between five and seven minutes long.
Helpful Feedback
Feedback is a really important part of Toastmasters. All members are encouraged to give short written feedback to speakers during the meeting. In addition, each speech will have an 'evaluator' who will give a short evaluation to the club – providing helpful feedback on what the speaker did well, and how they can improve further. Don't worry – evaluations are designed to be helpful and constructive, not critical!
Impromptu Speaking
Each meeting will also involve some impromptu speeches called Table Topics, where a member poses questions and calls on the audience, members or guests who volunteered, to give a one-two minute response. The questions aren't difficult and test the speakers ability to speak with little preparation, and often to speak humorously!
Roles
There are several roles to help the meeting run smoothly. These form part of the Competent Leader manual and test members ability in various skills such as listening, motivating and facilitating.
---
Ready to take the next step?
If you'd like to see what a meeting is like, feel free to come along to our next meeting. Anyone can join come to our meetings as a guest. When you're ready, you can become a member of Holborn Speakers.